Festive season is over for yet another year, time to stash away the wrapping paper, christmas cards and my reindeer antlers :(
festive season means catching up with the people that you didn't get to see much over the last year and my last last year was full of changes and excitement so i had quite a fair bit of catching up to do!
and of course, catching up meant a lot of food, i mean A LOT of food. so after consuming twice my body weight worth in food, i think its time for something lighter (skip the icing!), sorta healthier (carrots! beta cartone!) and still yummy (duh!)
so today, i will be blogging about Fairy Godmother's carrot cake! no, you didn't read it wrong, it is indeed Fairy Godmother but she is actually a friend of mine :P and she makes the awesome-est carrot cake. ever.
i have always liked carrot, raw, in stir fries, in cakes and oven baked carrot chips. i remember when i was a kid, mum used to hand me a whole carrot to shut me up, and it worked! cheap ways to shut up an annoying kid right?
2 cups self raising flour ( can substitute 1 cup with wholemeal)
1 cup caster sugar ( the 2nd time i made it, i put in half a cup plus 2 tbsp honey)
3 cups of grated carrots (more if you love carrot)
1 cup walnut (optional or can substitute with any nuts you like)
1 cup oil ( i used canola)
2Tbsp milk (i used devondale smart milk)
1. sift SR flour, bi carb and cinnamon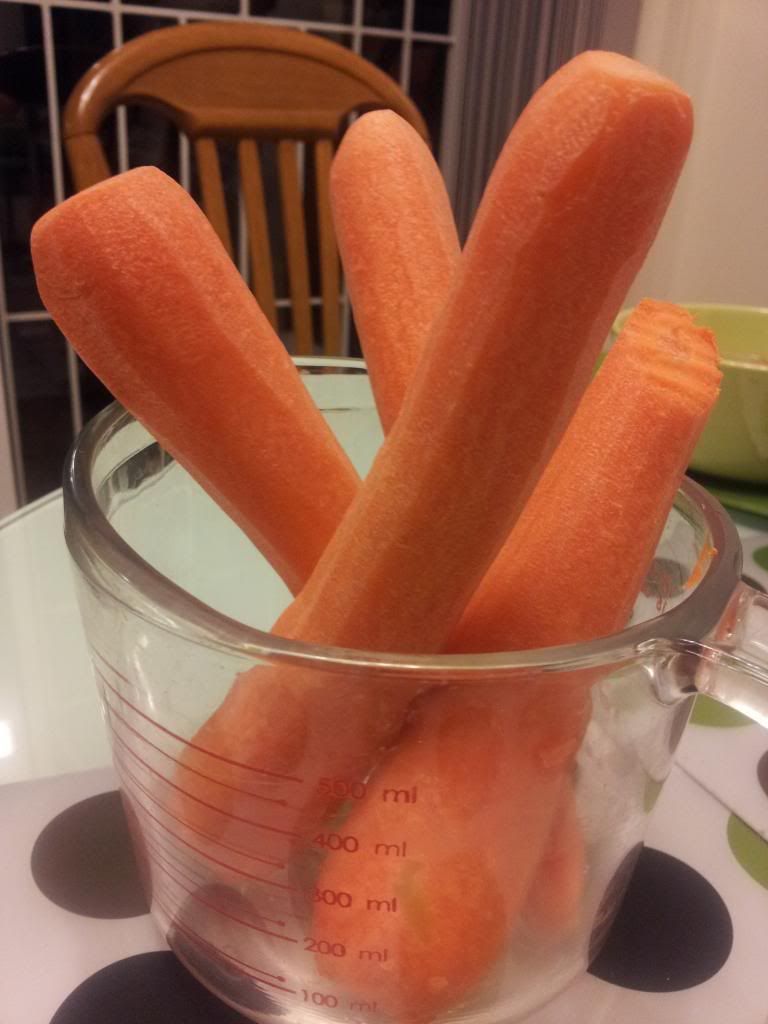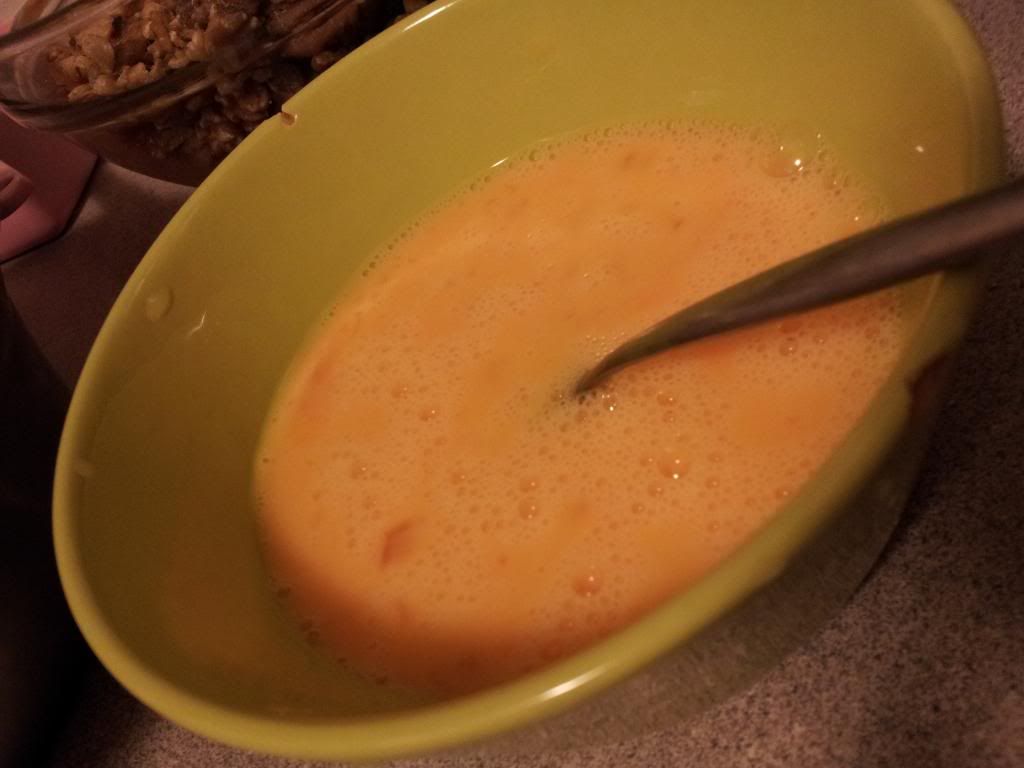 2. in a separate bowl, beat the eggs and add in sugar,oil and milk.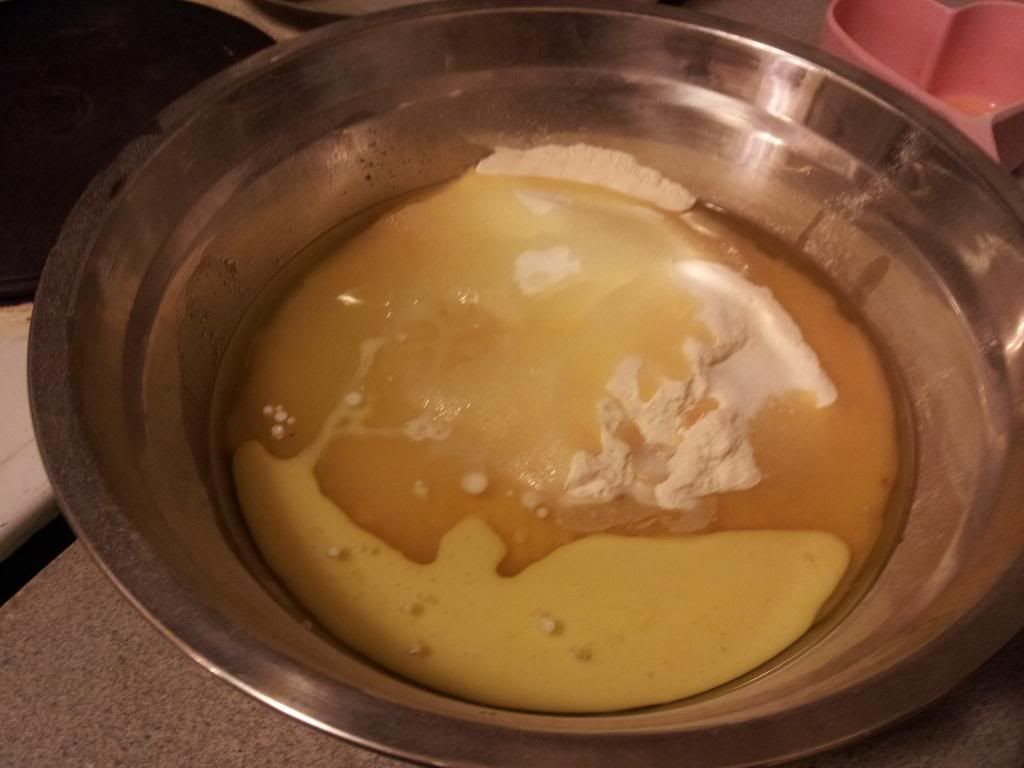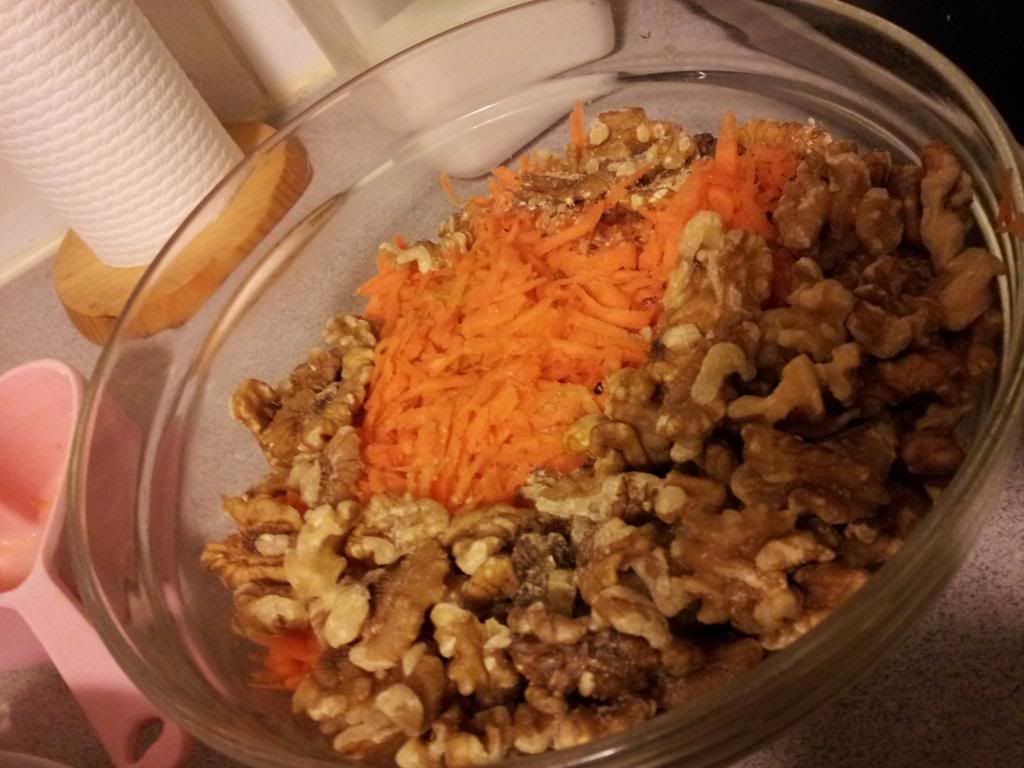 3. add carrots and walnuts the combine 2 mixtures, mix well.
4. pour mixture into greased tins and bake at 180 degrees for 50-60 minutes.
crispy exterior, pillowy soft innards! mmm!
simple and deliciousness!
p.s, the kitchen smells amazing when this is baking!
hope everyone is back at work and not nodding off!