this week has gone by so fast! so new year and means its time to compile and plan a list of new eating places and adventures!
hSo whats new in sydney? despite a whole heap of cafes and small bars opening up in sydney, i can never go past a decent ramen, so thats how Similicious and i ended up at this new ramen place, tenkomori. This conveniently located inside Regent place on george st, in the former place of ton ton japanese. It looks like Azuma has completely moved out of regent place and the Rengaya group is taking over, with a new dessert cafe by this chain opening up in the next month!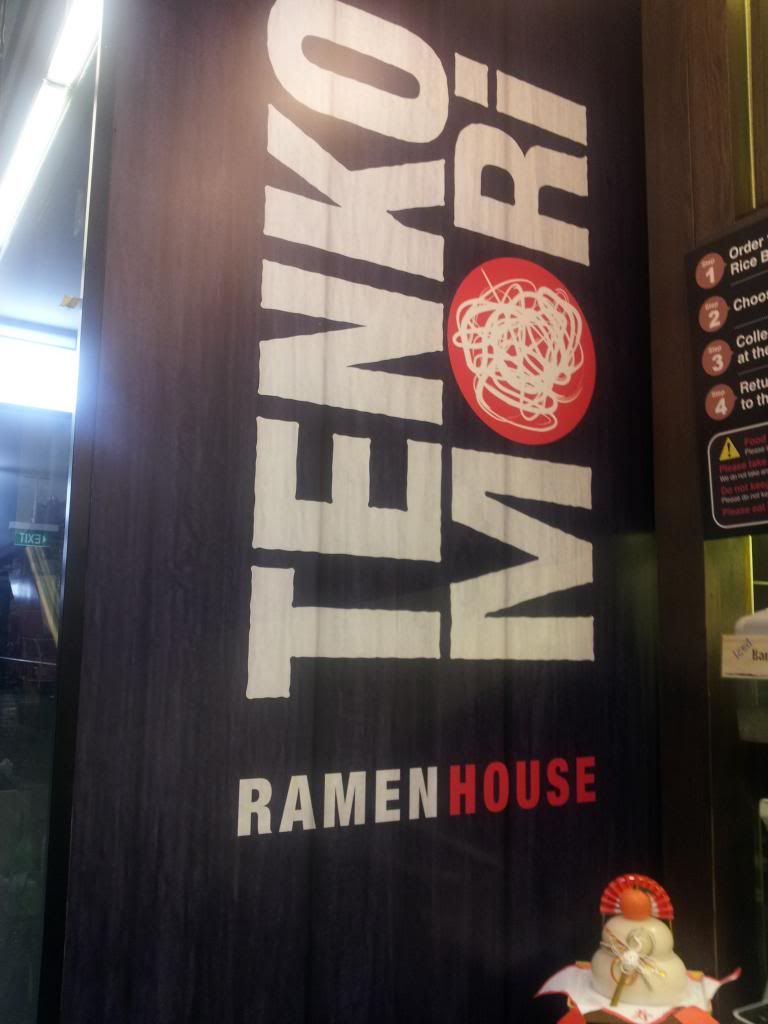 It is the latest venture by the Rengaya group, making this the ramen sibling of Mappen (udon) and Oiden (rice). you will notice on the menu that even they have separate ventures for udon, ramen and rice, they do offer a few dishes that are found at their other ventures.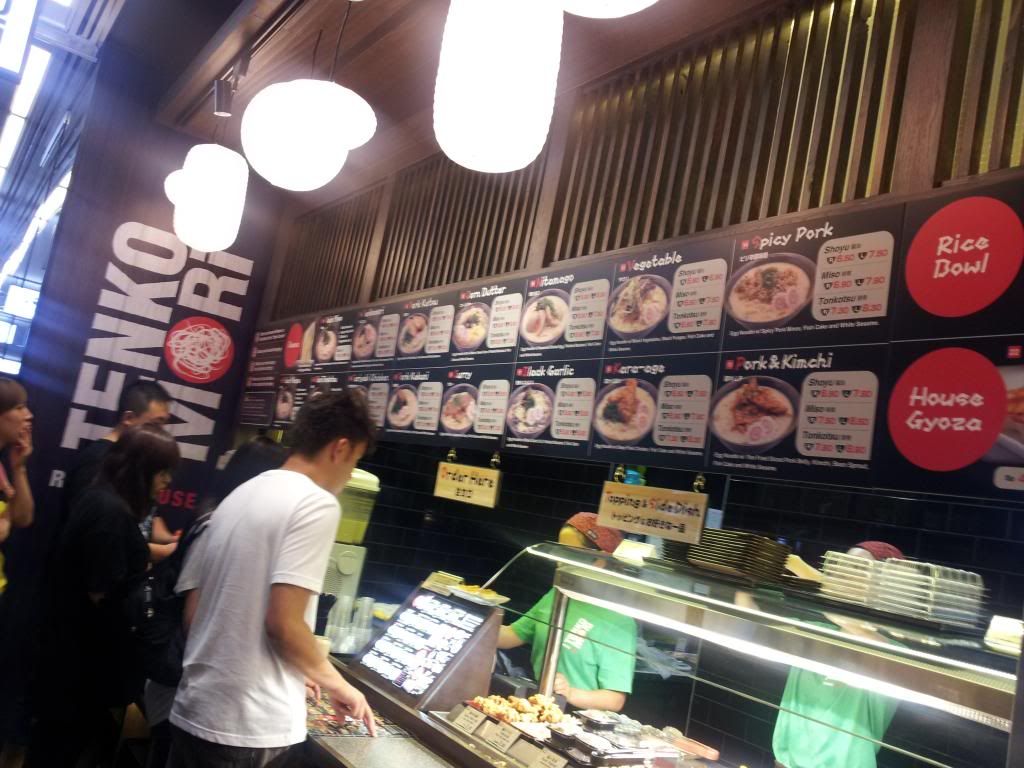 the process is exactly the same as what you get at Mappen and Oiden, but the space at Tenkomori is a bit more cramped up.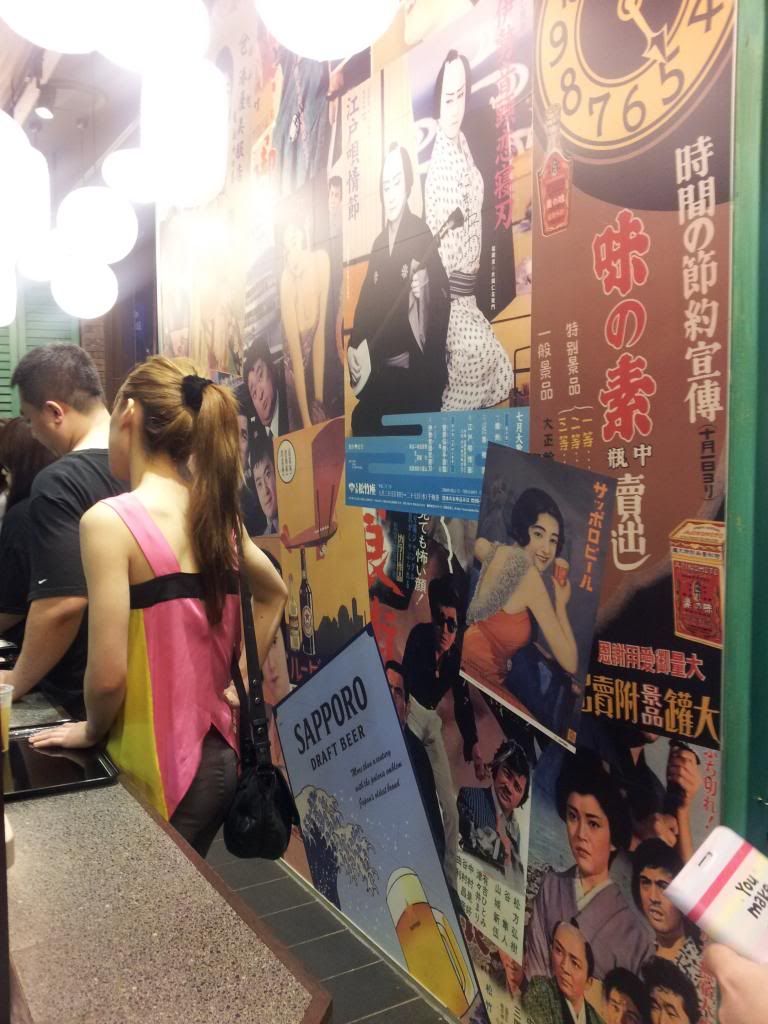 At the counter, you pick your ramen and your soup base. They currently have 15 types of ramen and 3 different soup bases, shoyu, miso and tonkatsu. They also have various rice bowls that can be found at Oiden available, although Oiden is only 30 metres away.
Next up is the drink station, tenkomori seems to have a wider selection of drinks than the other 2, with roasted barley rice tea, sour plum, royal milk tea and matcha milk available.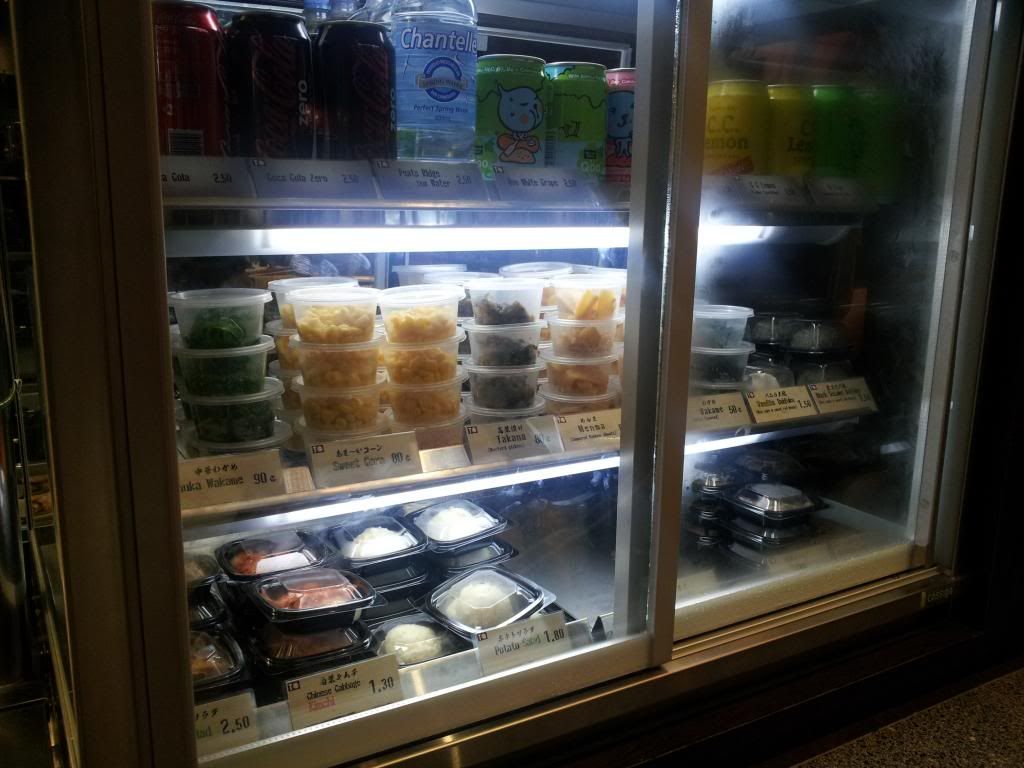 They also have other canned drinks in a small fridge where you can also pick up some condiments and cold side dishes such as seaweed salad, sweet corn, bamboo shoots, sashimi etc.
This is my favourite station! the deep fried and side dishes!
As i had ramen earlier at ippudo, i decided to only pick up a piece, and it was not deep fried! (what was i thinking?) i ended up with the stewed pork belly and man it was amazing, perfect flesh to creamy fat ratio and a lovely preserved vegetable taste, i could eat 10 more of those! At $2.5 a piece, it is not cheap but it was pretty amazing!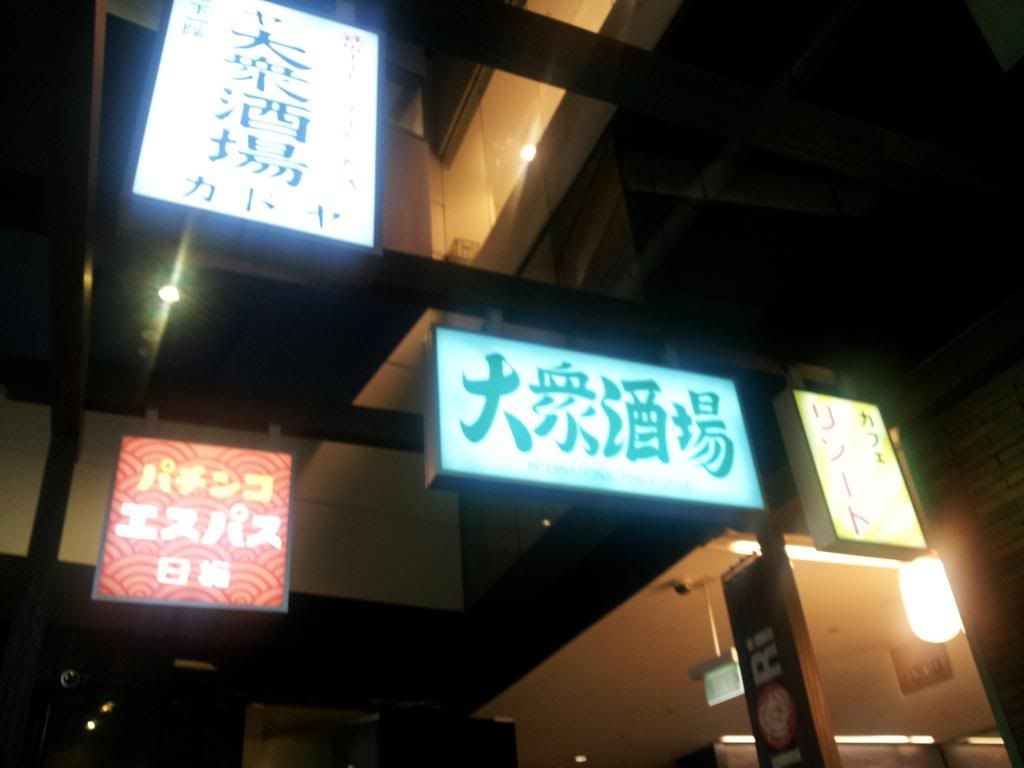 The seating area is also decorated with these signs, my japanese is pretty limited despite learning it for 3 years back in high school. (fail whale i know T.T) But these signs really remind me of my trip to Osaka and having ramen on the street side on those counter tops.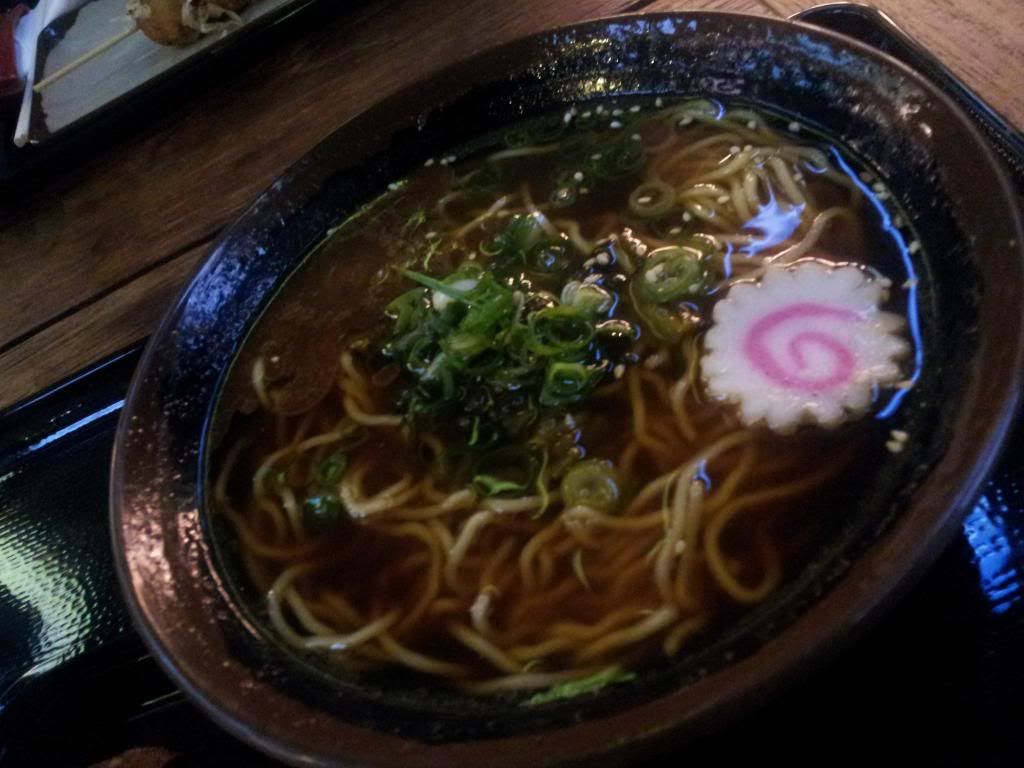 I ordered the black garlic ramen with the shoyu base as i had tonkotsu base at ippudo earlier. The shoyu base is actually quite salty, too salty for my liking so i shall come back and try the other bases soon!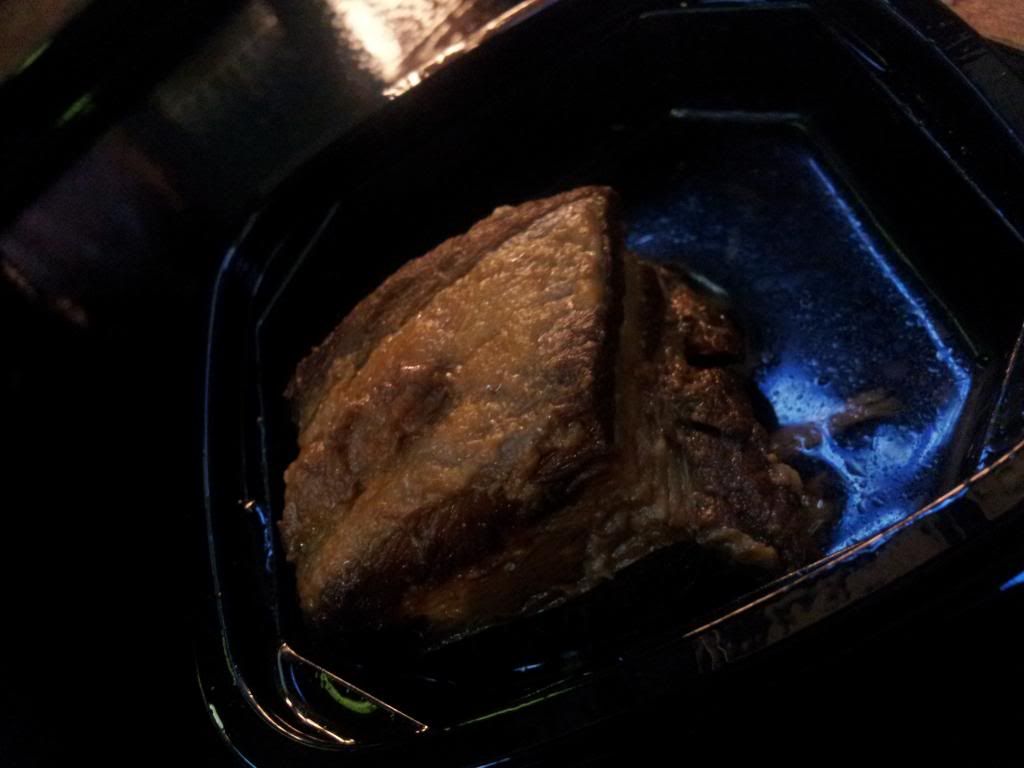 yes! pork belly! get into my belly!
its a relatively small piece and i wish i had a bigger piece!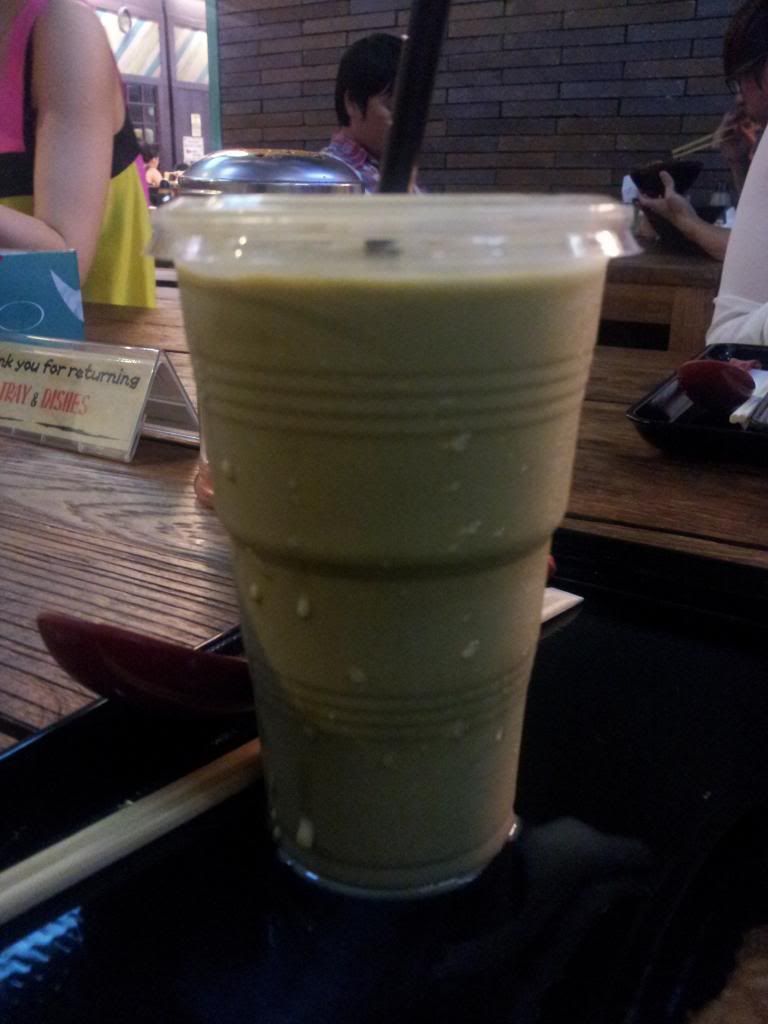 i normally don't order drinks at oiden and mappen but it was a hot day and the ramen was quite salty, so it helped immensely! the matcha milk was ok, strong matcha flavour and overall, pretty yum but similicious said it tasted like melted ice cream.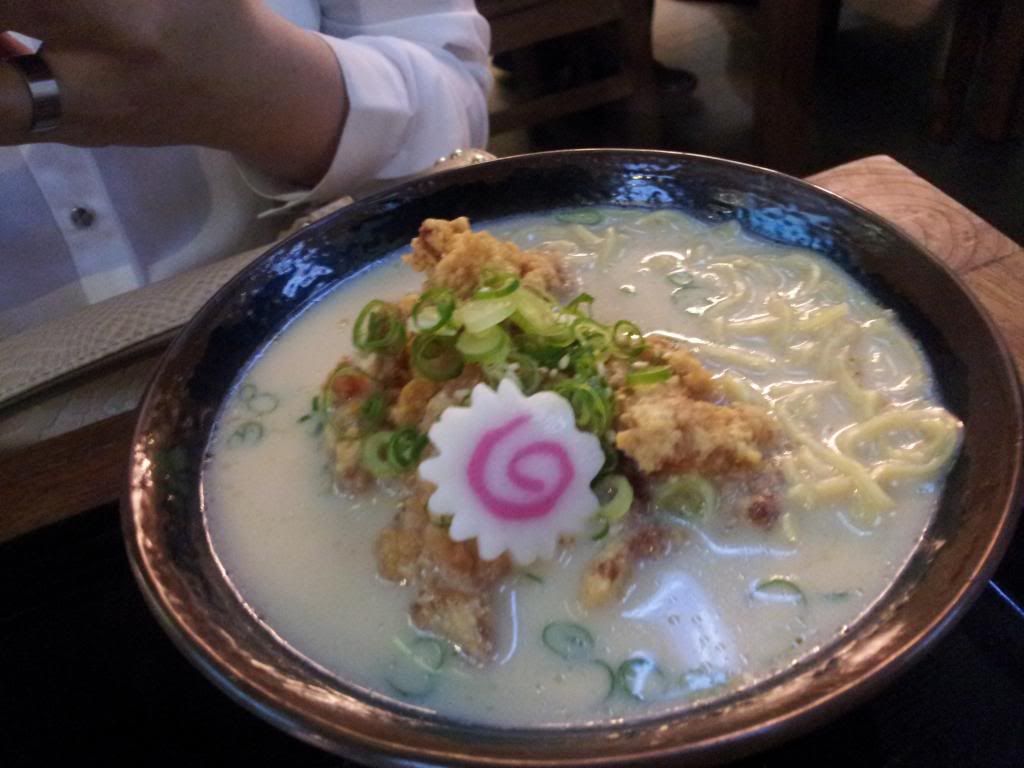 Similicious ordered the karaage ramen in tokotsu base. The base looked really good!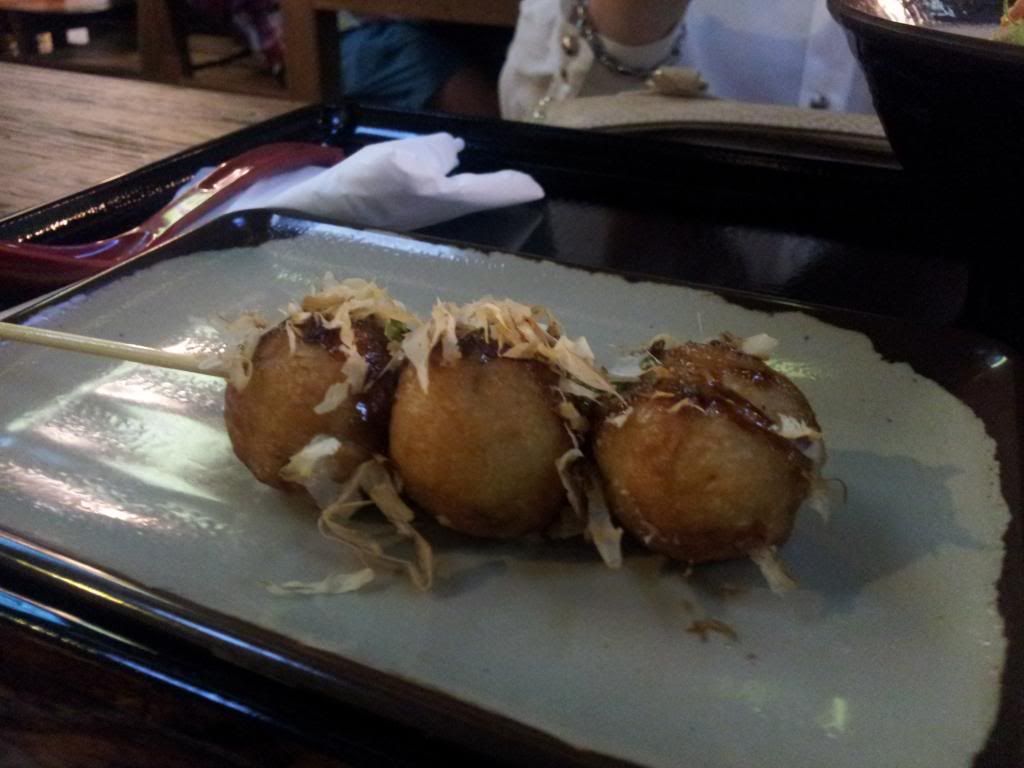 and i love takoyaki, but unfortunately didn't have the quota for it, despite going to the gym beforehand. i'm pretty sure that i ate back mroe than i expended. ooop.
i can see Tenkomori beceoming a lot more popular as it is centrally located and it comes from 2 places with a great reputation. The best thing about it is that it is relatively cheap for a decent feed and you get plenty to choose from!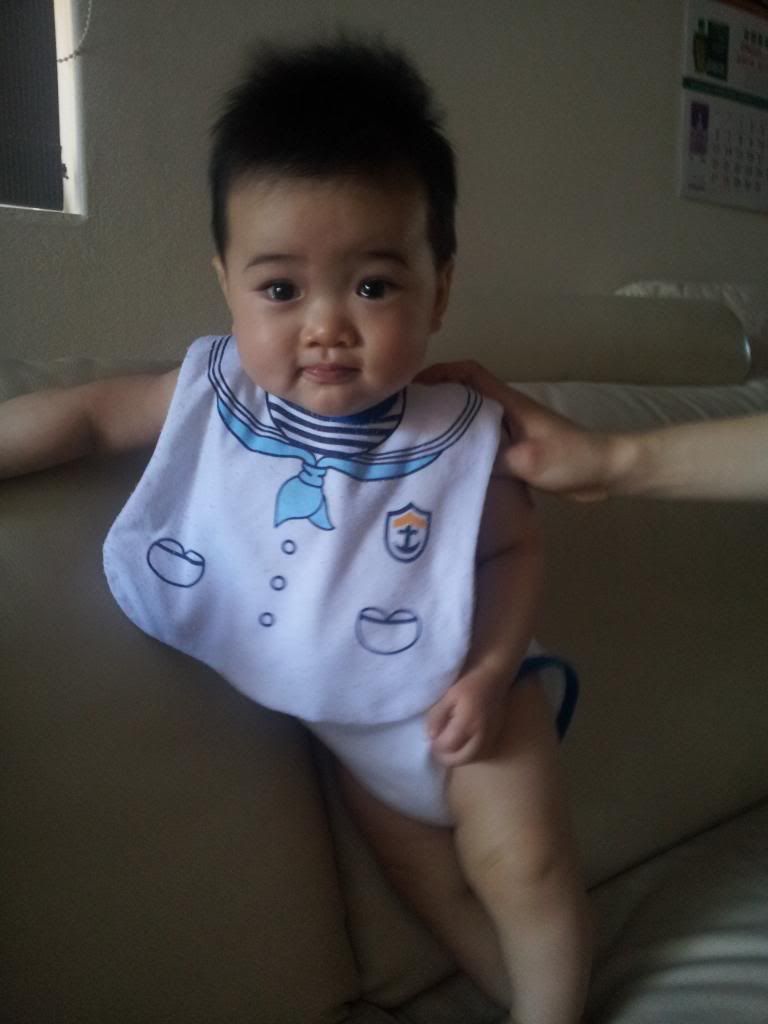 and hello 2013 from my lovely nephew, Anson!
until next time,
Milkteaxx