Its been a bit quiet at milkteaxx HQ lately but i've been quite busy juggling a 9-5 job, tutoring and a heap of festivities!
2013 is the year of the snake, so heres to wishing everyone a very happy and prosperous chinese new year!
may the new year be even better than the last!
i hope many of you got heaps of red packets! cha ching!
So yes, i've had a very busy 2 weeks so the new years feasting post will need to wait, but today i will be blogging about one of my favourite dumpling place in the city! yep, Cho's dumpling king at prince centre Haymarket! this hidden little gem is quite well known in the asian community for its delicious cheap feeds and taiwanese style side dishes. i've got to admit i have a soft spot of crunchy pig ears and marinated bitter melon! i have lost count on how many times i've been to this place, i've dined in, gotten take away, or simply stopped by for the side dishes.
Because this place is so crowded, the staff member at the door will ask you to order before you actually get to sit down, but hey, i'm all for efficiency, especially at lunch time, when i have little time and am looking for a quick feed.
On this occasion, i had just expended all my energy and money on a shopping spree so we decided to pay Cho's for an awesome cheap feed.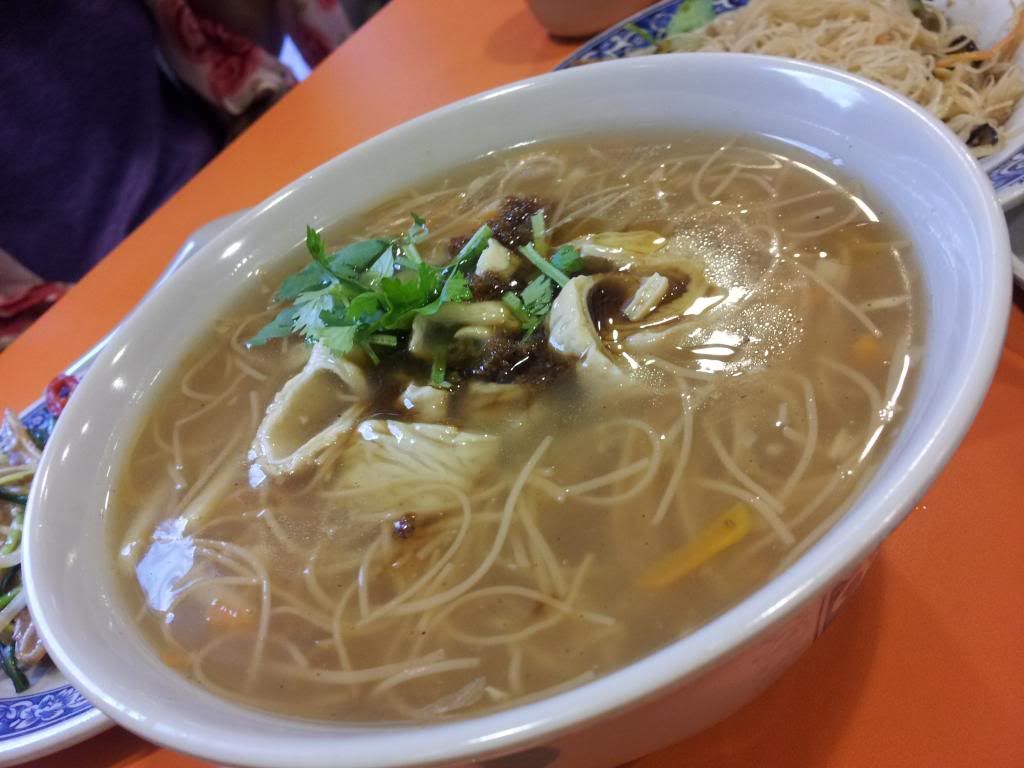 We started off with a pork and preserved vegetables rice noodle soup. this is always very comforting and reminds me of my mum's cooking. i am a big rice noodle fan, i could happily eat it everyday!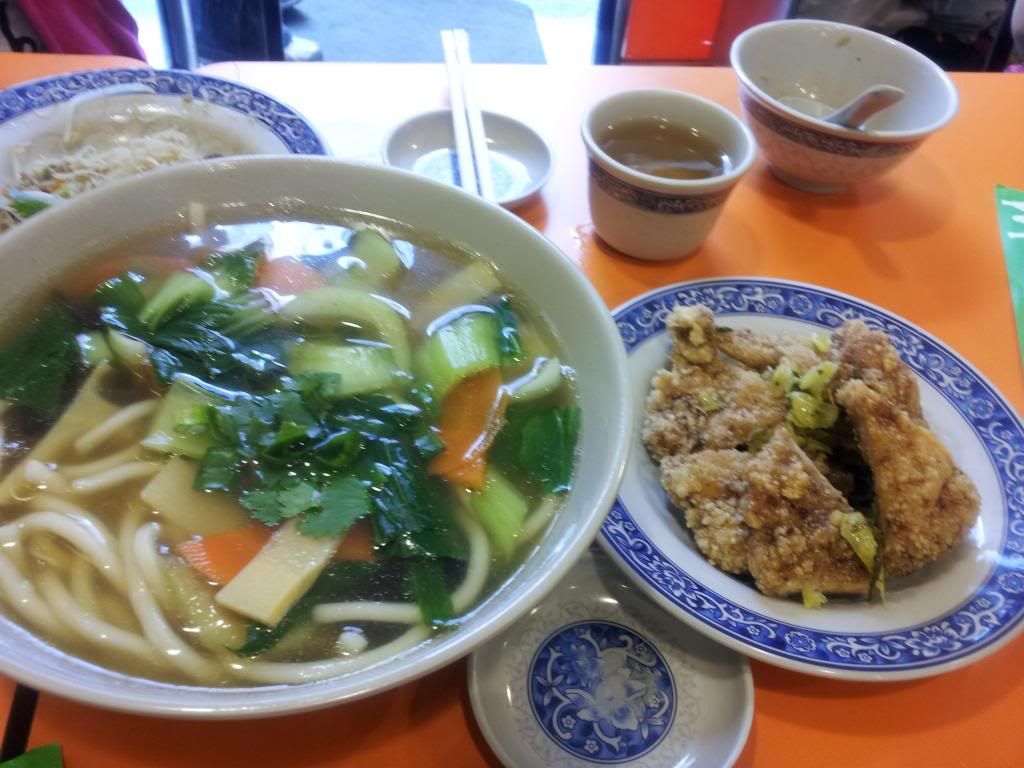 we also ordered a deep fried pork chop noodle set to share, their deep fried pork chops are always amazing, crunchy and well seasoned! yum!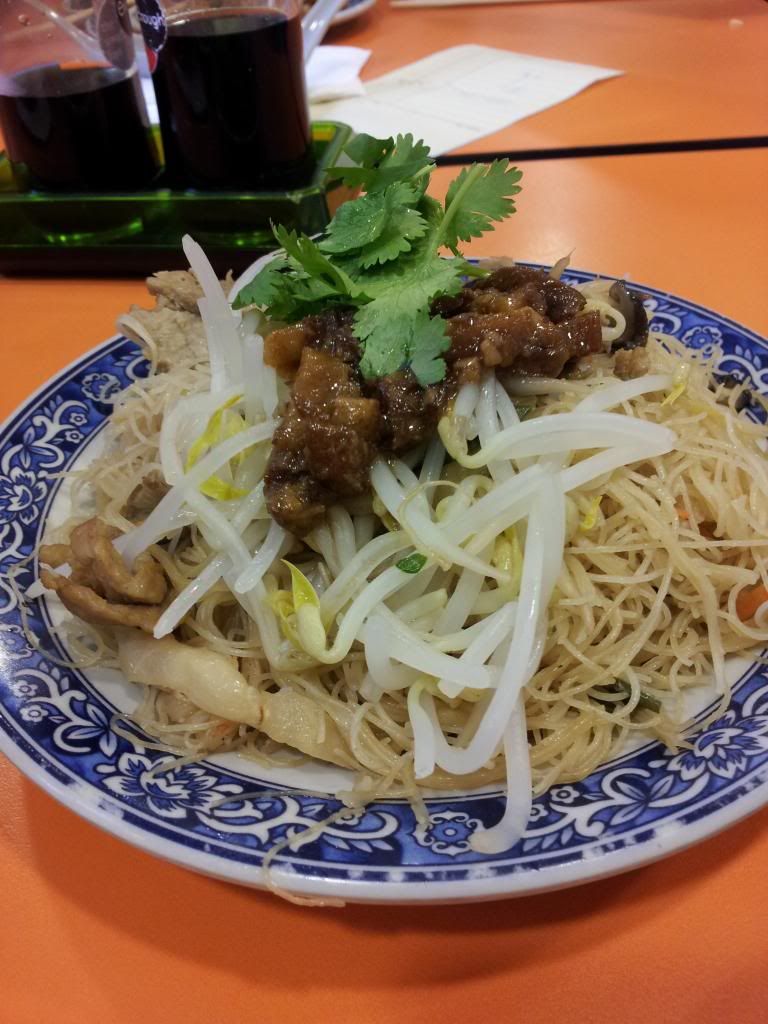 also on the specials menu is a stir fried rice noodle, we ordered it simply because we wanted to fill our small table with food! this was quite nice but wasn't well mixed so it was a bit flavourless on the bottom.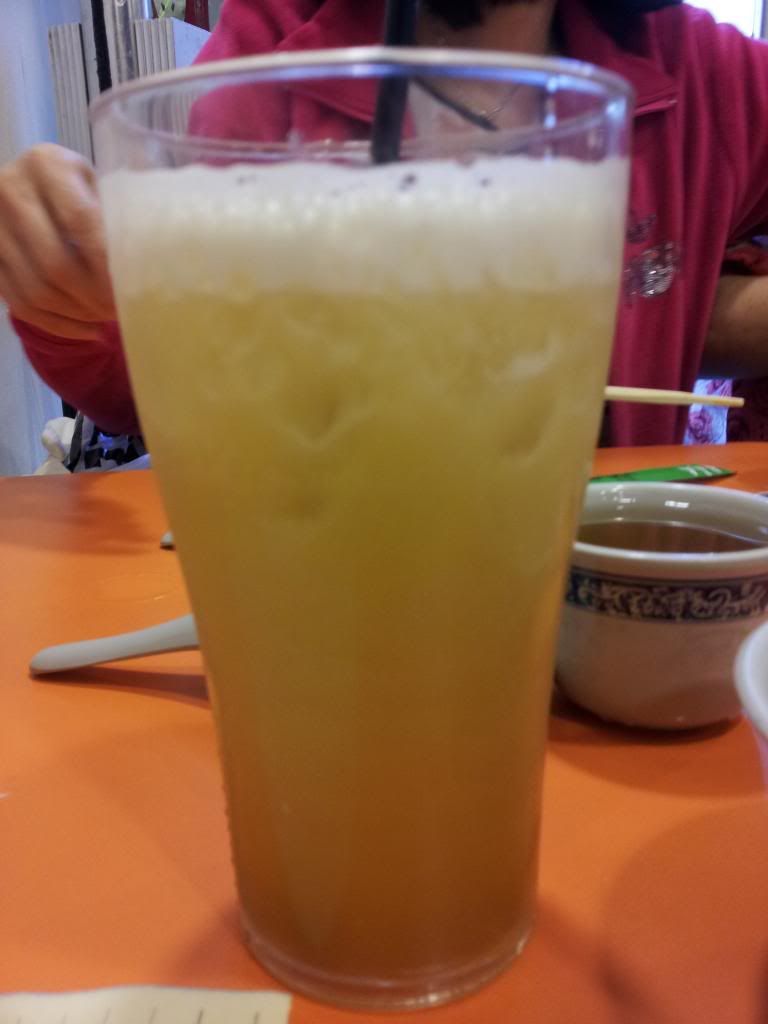 all specials come with a green or black iced tea, i always have the green tea as its nicer!
now on to the side dishes! this was a mix of crunchy vegetables and dried shrimp, it was really addictive and refreshing after our noodles.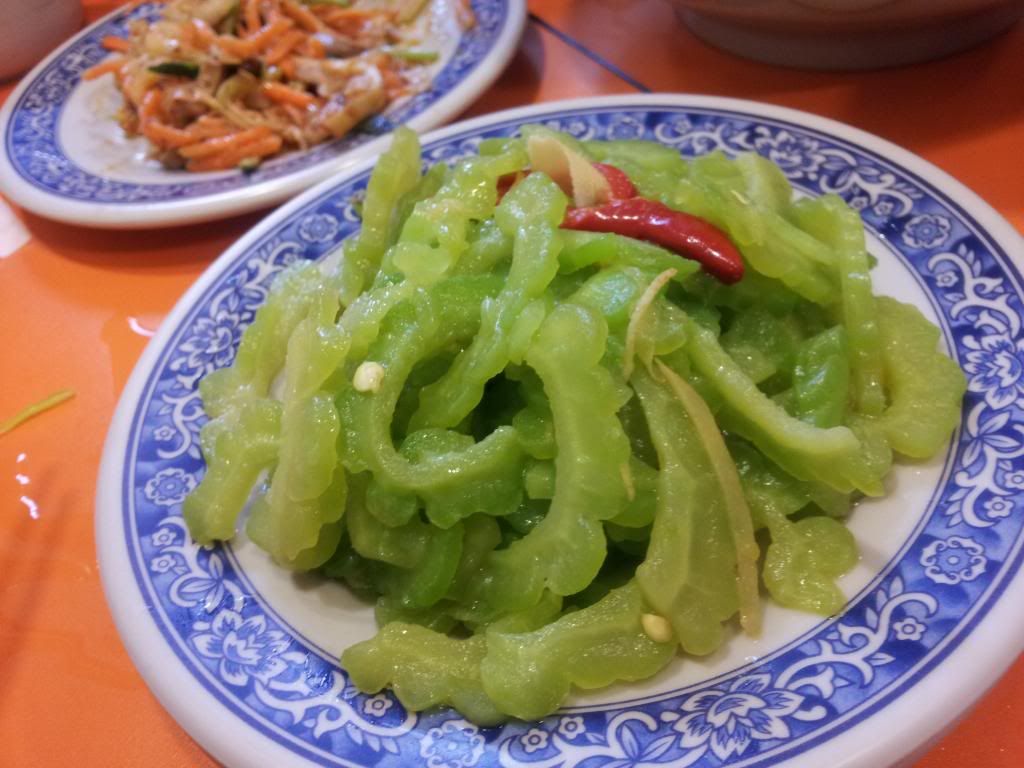 now to one of my favourite, marinated bitter melon! i normally don't eat bitter melon as not many people can cook it nicely, but this dish always hits the spot! crunchy and not too bitter melon pieces with a hint of chilli! yummo!
and of course i save the best for last! pig ears! this is the one that i have to order every single time i'm here! its gelatinous (collagen!) with bite to it and very delicious! finely sliced shallots and chilli are mixed through, making this an awesome side dish or snack while working on the computer!
If you haven't tried this place, especially the dumplings, you must go! now!
and once again, happy chinese new year!
lots of love,
Milkteaxx